Sodastream Adapter CO2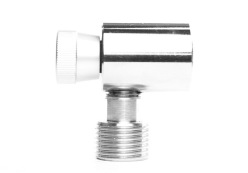 Pris:
149 kr
Inkl. 25% Moms
Art.nr:
P1928474
Slut i lager
Sodastream Adapter – W21.8×14 – CO2Art Brand

Advanced Sodastream CO2 cylinder adapter with ON/OFF valve with thread outlet DIN477 / W21.8-14-RH / BS 341 No. 8
To start using Sodastream cylinder, turn adapter's top valve fully anti-clockwise, attach adapter to the cylinder with your hand making sure it is completely tight. Next tighten regulator to adapter with spanner or wrench. Last step is to release top adapter's valve by turning it clockwise till you get readings on both regulator's gauges.
Enjoy…no leaks, no gas bursts, plug and play.